This week we plan to work on the actual mouthpieces. We had the chance to meet up with Valerio Lorenzoni, an aerospace engineering student (as it had been mentioned earlier) and discuss some directions towards potentially, useful modifications. Valerio himself got the chance to show us some 3D-printed mouthpieces and demonstrated the modifications he made with those mouthpieces.
Below are some video's of Valerio demonstrating the 3D-printed models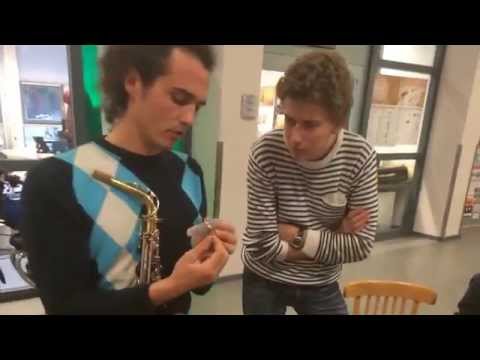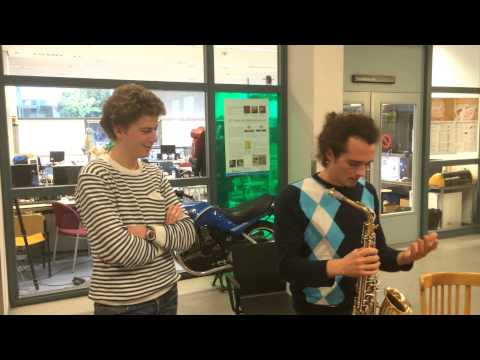 Furthermore, we also decided to start modelling our first variation of an original mouthpiece. Two of us were already keeping themselves busy, trying to make a decent Solidworks model on the alt-saxophone mouthpiece we are working with. The others also tried to make themselves (more) familiar with Solidworks and had tried to gain the necessary data of a bariton mouthpiece. Regarding the latter, we got the opportunity to contact Peter Broekhuizen, a Dutch bariton saxophonist, to ask him whether he was willing to take part in this project and let us 'modify' his bariton mouthpiece, and he gave us a positive reply. So our goals this week are to get our hands on the data of this bariton mouthpiece and to produce several decent 3D-printed variations of both the alt- and bariton- mouthpiece.
Robin getting confused about Solidworks
Everybody getting confused about Solidworks